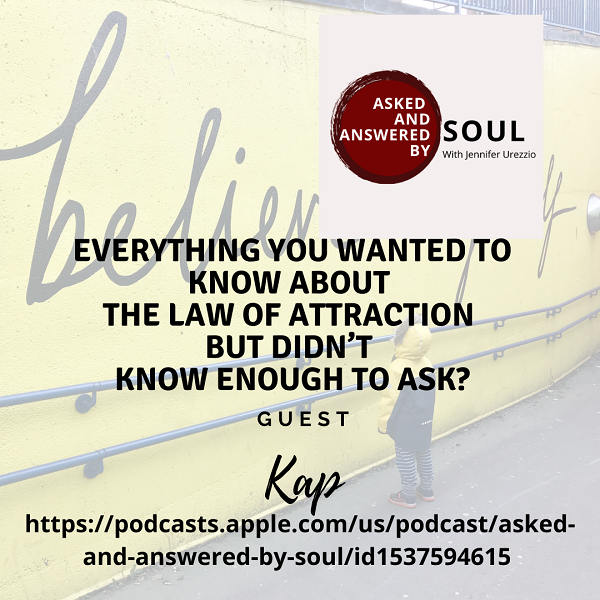 On this episode of Asked and Answered by Soul, Jennifer Urezzio and best-selling author Andrew Kap discuss the Law of Attraction, the real truth about how it works, and choosing a better life through gratitude, joy, and how you focus your attention.
Listen as Jennifer and Andrew share tips and practices for getting past your conscious mind and accessing the subconscious – the part of your mind that talks to the Universe and provides manifestation and success. Andrew also shares his experience with the Law of Attraction and how he was forever changed once he truly understood it and discovered that when we find a way to experience joy, that is when we are really accessing the power of the Universe to create what we want.
Find more from Andrew at youtube.com/andrewkap
About Andrew Kap (Kap)
Andrew Kap is an experienced entrepreneur and the #1 best-selling author of the book, The Last Law of Attraction Book You'll Ever Need To Read. Andrew has helped thousands of entrepreneurs discover how to attract and manifest the money, relationships, health, and success they've always dreamed of.
The Asked and Answered by Soul podcast is dedicated to helping you understand that your Soul is the answer. If you are interested in learning more about the answers of your Soul, you can secure your free sacred practice tool here: www.soullanguage.us/sacredpractice