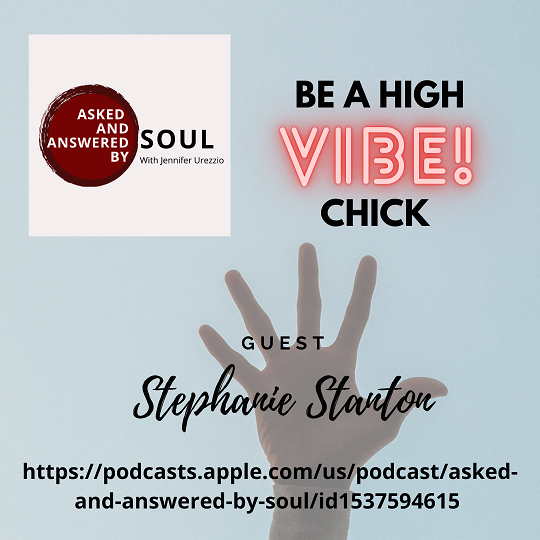 In this episode of Asked and Answered By Soul, Jennifer Urezzio and Stephanie Stanton discuss what it means to be a high vibe chick. Listen now to Jennifer and Stephanie and understand how clarity helps raise your vibration and focus your energy.
Stephanie Stanton is a Visibility Coach for Intuitive Women. Through intensive mindset coaching and personal branding photography, she helps her clients shine in their businesses and attract soul sister clients. 
She absolutely loves helping high vibe women step through their fears towards joyful evolution and financial freedom.
You can learn more about her at www.HighVibeChick.com.