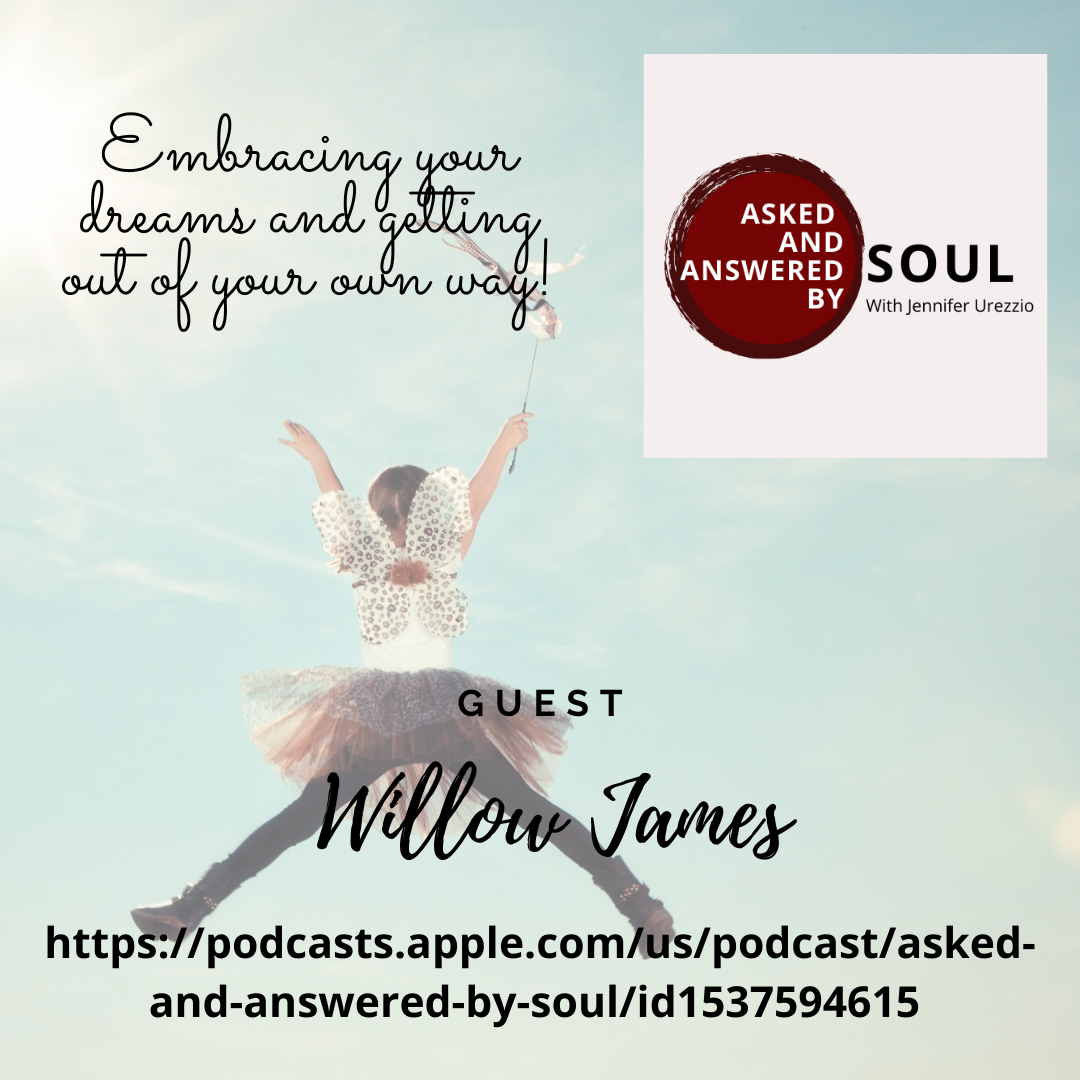 In this episode of Asked and Answered by Soul, Jennifer Urezzio and Willow James discuss how we learn to listen to our Soul, stay in the moment and be patient, kind and generous with ourselves as we get out of our own way and find what works for us as we embrace our dreams.
Listen now as Jennifer and Willow talk about remembering that there's plenty of time and we don't have to learn everything today, how to discern if feedback from others is offered in support and as a gift delivered in love, and that we all need to experiment and discover the perfect fit for us.
For readers seeking sexy romance short stories, filled with possessive men, curvy women, and a guaranteed happily ever after, Willow James delivers. If you want to escape with sweet and steamy romance novels and novellas that deliver yummy vibes and oodles of delight, Willow's work may be just what your psyche ordered.
Willow James loves reading books that help balance the hard things in life, bringing laughter, smiles, joy, and hope. And, of course, happy endings are not optional!
She devours books by Shannon Stacey and Jill Shalvis, among many others, and is always on the lookout for young adult series like The Princess Diaries and Angus, Thongs, and Full-Frontal Snogging. Books to make her laugh and indulge her romantic and forever optimistic spirit. She aspires to provide some of the same joy and pleasure those authors and books deliver every day.
Living in upstate New York, Willow loves spending time with her two wheaten terriers, being in nature, and finding the miraculous in the mundane.
You can learn more about Willow at https://willowjames.com
To stay up to date on new releases, giveaways, and happy, uplifting posts, copy and paste this link to a new window and sign up for Willow's newsletter: https://bit.ly/3ahRC8Y