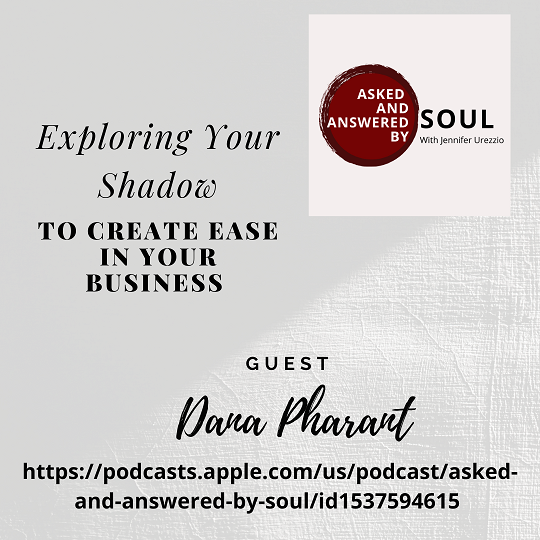 On this episode of Asked and Answered by Soul, Jennifer Urezzio and Dana Pharant discuss Exploring your Shadow to Create Ease in Your Business, how you can name it, claim it, then change and transform it, and how to stop being so damn hard on yourself so you can embrace the full expression of who you are and where you're going.
Listen now as Jennifer and Dana talk about self-acceptance, transforming what you don't want in order to make space for what you do want, and the freedom that comes with using the energy you're currently expending to deny, judge and shame yourself for your shadows for creating new possibilities, authentic empowerment and the ability to receive more from the Divine.
About Dana:
Having built a 7-figure business without sales calls and as a former Dominatrix, Dana knows all
about owning her power and being unique. She has worked with clients for over 25 years, helping them keep their head out of their ass so they can scale with ease. She is the author of 5 books, winner of multiple awards and a woman who treats her own personal development like an extreme sport.
You can learn more about her at: https://danapharant.com/.