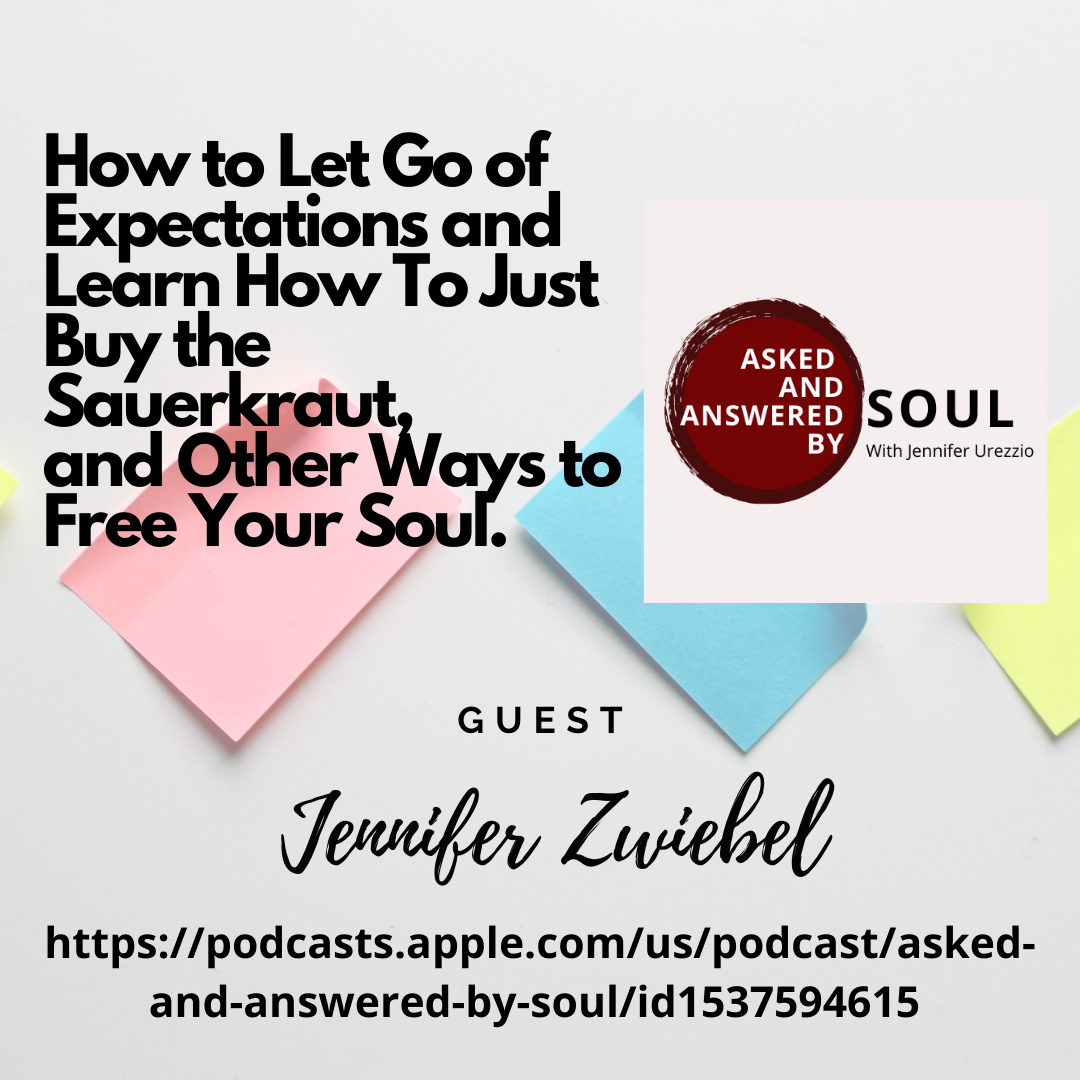 On this episode of Asked and Answered by Soul, Jennifer Urezzio and Jennifer Zwiebel talk about How to Release Expectations, just buy the sauerkraut, and stop defining our value and our future based on our own expectations and what others say and think.
Listen now as Jennifer and JZ discuss ways to feel safe and whole exactly as we are. Learn about how to release what may be a version of perfection that is not ours, and ways to give ourselves permission to consider what we are willing to let go of in order to have more of what we want sooner.
Jennifer Zwiebel, founder of A Place of Joy, is a vision strategist and business coach who helps visionary entrepreneurs bring their best ideas to life. Through strategic, creative and intuitive collaboration, clients put form to their visions, creating unique programs, products and services and well as inventive ways to share them with the world. Serving as thought-partner for people who process and act quickly, Jennifer helps her clients expand beyond the limits of their thinking and discover the unimagined possibilities of their businesses. Jennifer is an author, speaker, unique-experience-crafter and coach.
You can learn more about her at aplaceofjoy.com.