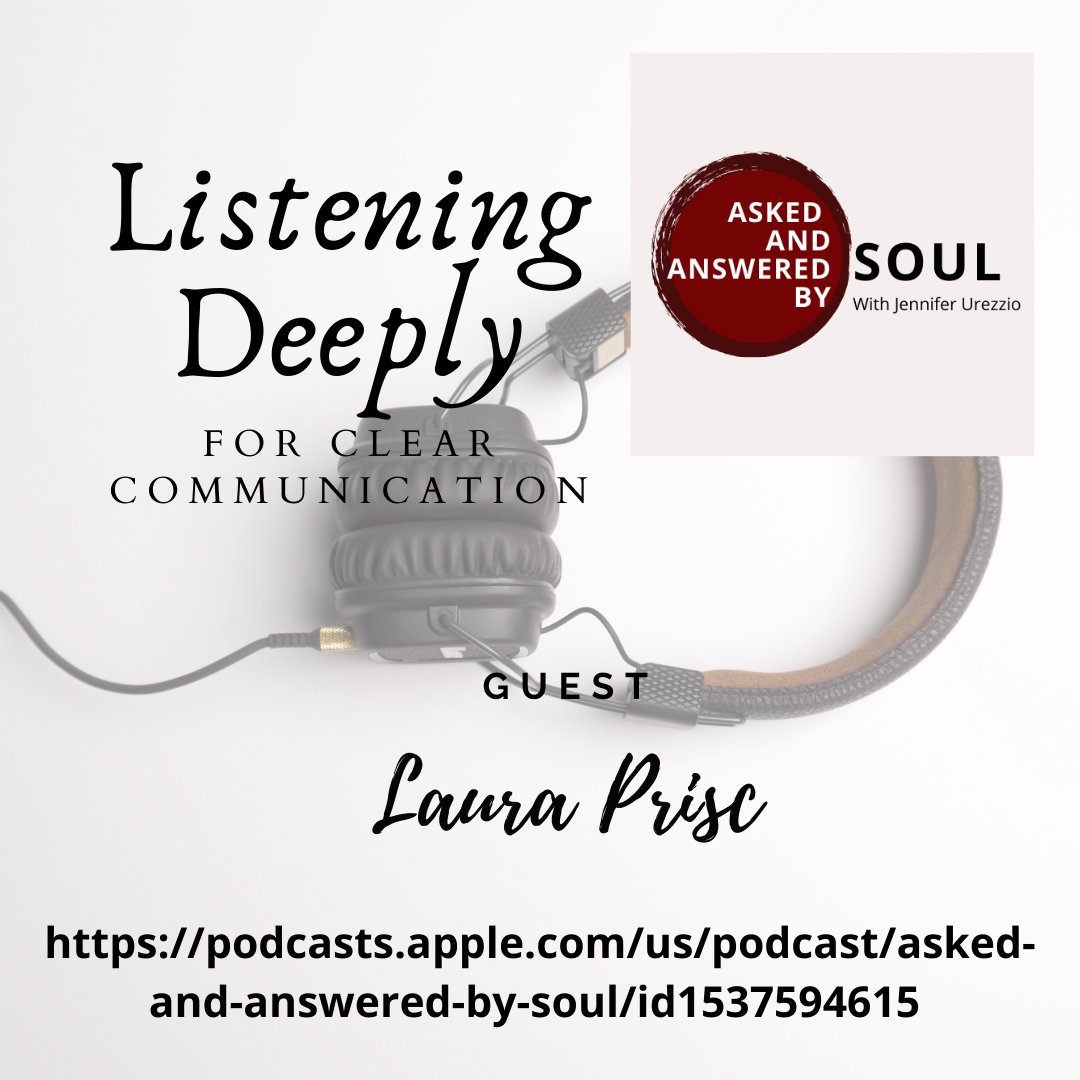 In this episode of Asked and Answered By Soul, Jennifer Urezzio and Laura Prisc discuss listening deeply for clear communication. Listen now to Jennifer and Laura to learn how to be present in both interaction with yourself and with others.
Laura Prisc is a resourceful Senior Executive and Consultant with more than 25 years of success across the manufacturing, healthcare, education, banking, oil & gas, coaching, and meetings industries. Leveraging extensive experience providing coaching and inspiring new ways of thinking for leaders at a variety of organizations, she is a valuable asset for companies working on turnarounds, restructuring, culture change, crisis management, or change management around processes and communications. Her broad areas of expertise include corporate culture, leadership development, personal development, team building, employee engagement, meeting facilitation, change management, public relations, program management, and strategic planning.
 You can learn more about her at www.lauraprisc.com.