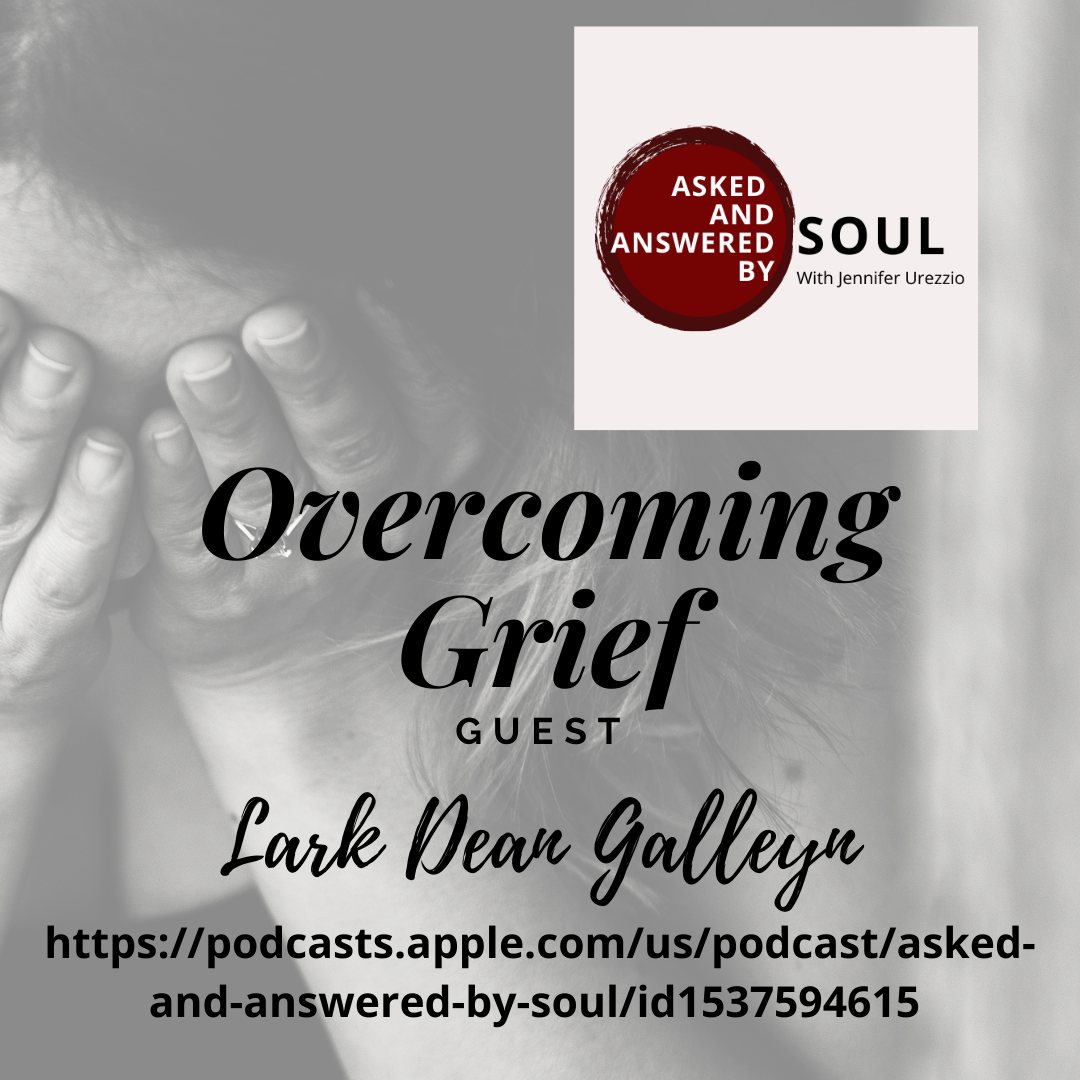 On this episode of Asked and Answered by Soul, Jennifer Urezzio and Lark Dean Galley speak deeply and frankly about grief and how having a purpose greater than the grief allows the opportunity to be more compassionate, accept our feelings, process them and move forward in life.
Join us as Jennifer and Lark talk compassionately and honestly about grief and suicide. Everyone experiences grief differently. It's important to acknowledge the feelings and not try to force or change our own or those of someone else. We are all connected and need each other more than we can imagine – in the long run, what will help the most is to focus on finding the strength to release our suffering and move forward to help others.
Connect more with Lark at larkdeangalley.com
About Lark Dean Galley
Lark has recently felt called to help and serve those who struggle with their value and purpose. Having overcome immense personal challenges in her 55+ years of life, she has continued to grow in her empathy and compassion towards others.
After working in the corporate world for 25 years, she left to run her father's trucking company when he passed away unexpectedly from suicide after struggling with mental illness for most of his life. Realizing there were many entrepreneurs who could benefit from her experience, Lark started her own consulting business.
Her 19 year old son's suicide in March 2019 reinforced what she'd been hearing from many of her high achieving clients – they felt unworthy and incapable of reaching their goals. Lark went from coaching on the externals to focusing on why each person matters. Her goal is to help 100,000 people choose to stay on this planet and step into their greatness. She has done this in a variety of capacities, but in each she has used the tools and lessons learned from her own struggles.
The Asked and Answered by Soul podcast is dedicated to helping you understand that your Soul is the answer. If you are interested in learning more about the answers of your Soul, you can secure your free sacred practice tool here: www.soullanguage.us/sacredpractice