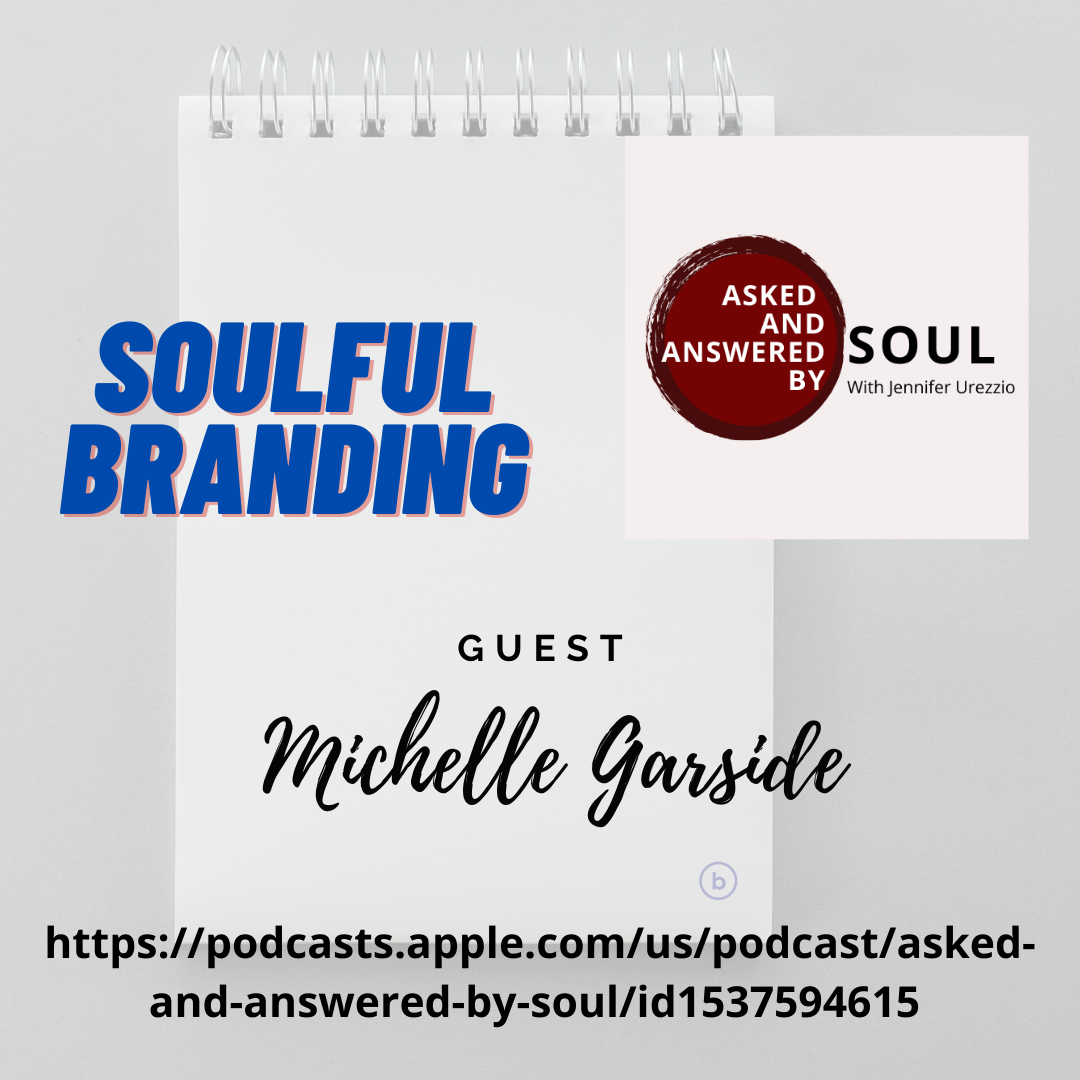 On this episode of Asked and Answered by Soul, Jennifer Urezzio and Michelle Garside discuss Soulful Branding, how it's ALL on purpose, creating your purpose from your core, and the art of inside out branding.
Listen now as Jennifer and Michelle talk about learning to accept the ever-changing, ever-becoming divine unfolding of life and share how creating a Soulful Brand is really the art and act of becoming . . . going through the process of stepping up and stepping in to portray yourself authentically and in an aligned, conscious way.
Michelle Garside is the Co-Founder of Soul Camp :: The Adult
Sleepaway Camp for the Soul and Soul Camp Creative, a full service strategy & branding agency devoted to working with conscious companies and brands that are positively impacting the planet. Her clients include coaches, teachers, healers, wellness practitioners, retreat centers, wellness facilities and any purpose-driven organization looking to empower people to live happier, healthier lives. Her companies have been featured in Oprah Magazine, Travel and Leisure, Fitness, Women's Health, Good Morning America, ABC News, Parents, Fortune, Inc., and Forbes.
Learn more about her at: Soul Camp Creative.