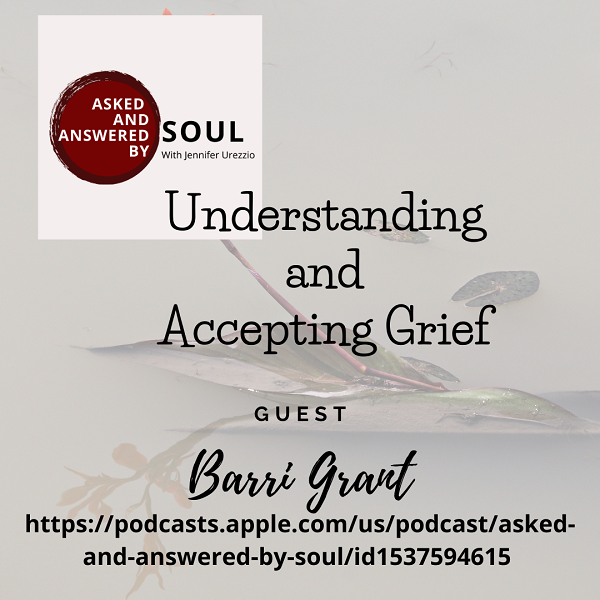 On this episode of Asked and Answered by Soul, Jennifer Urezzio and Barri Grant speak about understanding and accepting grief, that grief is as much a part of life as it is death, and how opening up to signs, synchronicity and intuition is healing and can help you feel connected to loved ones on the other side.
Listen now as Jennifer and Barri share tools and practices to help you process your grief through writing, invite grief out of the shadows and create space to be with and metabolize it, and how important it is to know you are not alone – there is great value in sharing stories and learning how others deal with loss, whatever that loss may be.
About Barri Grant

Barri is a modern multi-hyphenate: a commercial and editorial stylist and market editor by profession, she is also a certified yoga and meditation instructor and Chief Grief Officer of The Memory Circle, (@thememorycircle) which she founded in order to create a space for grief stories to live in modern society. Working to make the grief cycle a shared experience and bring healing to others through this work, Barri facilitates workshops and gatherings that explore ways to remember and reflect on the lives of loved ones as we navigate the long arc of loss, together. You can learn more at www.thememorycircle.com.