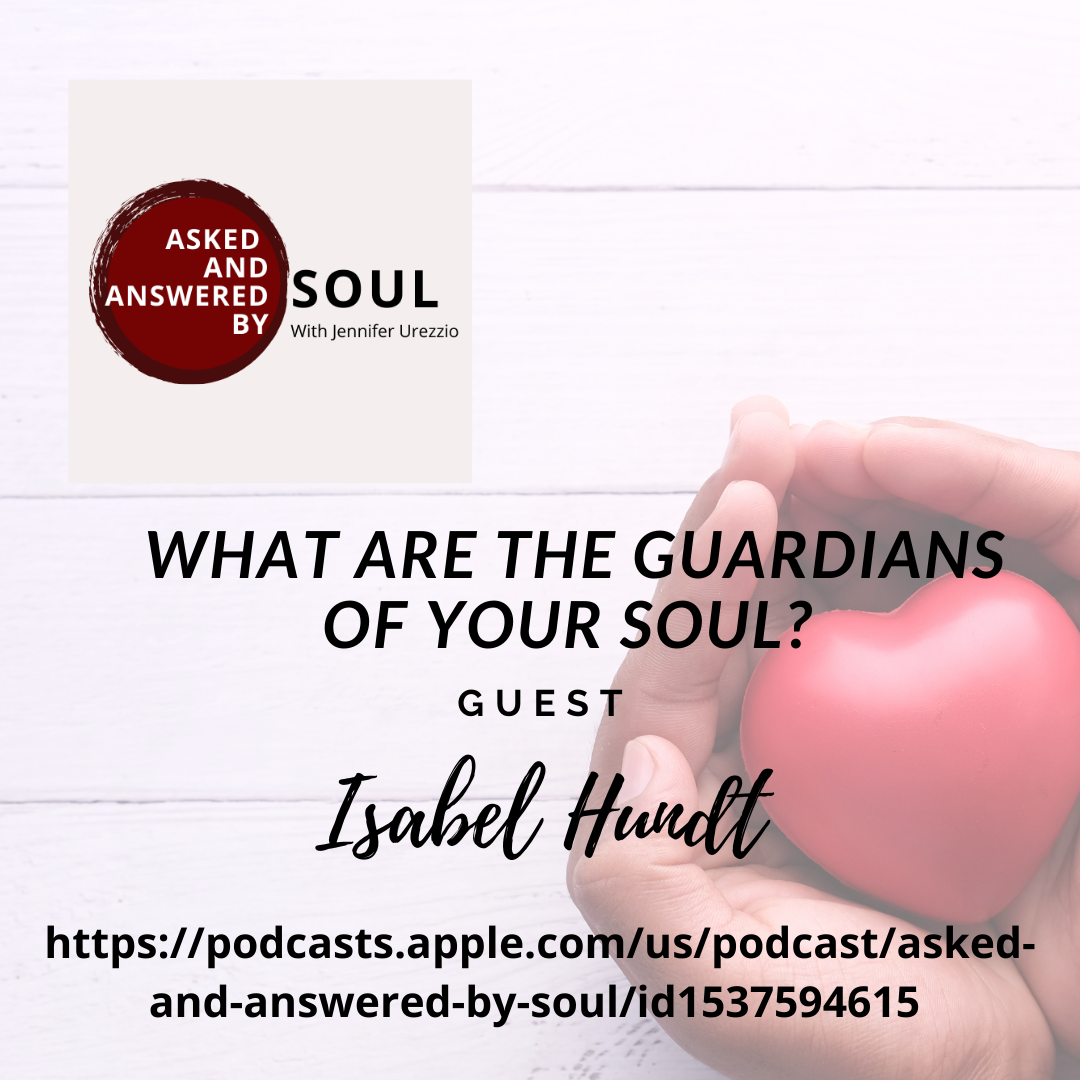 On this episode of Asked and Answered by Soul, Jennifer Urezzio and Isabel Hundt talk about the Guardians of your Soul, how emotions are a spiritual, divine experience guiding us on our path, tools for setting intention to connect and hear messages from the Guardians, and being more of service during the steep shift in awareness happening now.
Listen now as Jennifer and Isabel discuss creating a deep understanding and profound knowing of Oneness with all, how powerful and profound stepping behind the curtain of separation can be, choosing peace in the midst of chaos, and that we truly are all One – the power in you is the power in me.
About Isabel Hundt
Isabel Hundt is a visionary and catalyst for global change through her work as a Sociologist, Multiple-award Winning Filmmaker of the film "The Power of Connection", successful Inspirational Speaker, Author of her book "The Power of Faith-Driven Success", Healer and Thought Leader. For more than a decade, Isabel has studied various facets of human connection and explored the emotions and conflicting messages that come with labels, unconscious bias, social programming and false identities. Due to her unique gift of synesthesia, which allows her to see everything in color, Isabel sees the world as a beautiful dance that evokes compassion and sincere love for humanity. Her focus is on shattering cultural barriers and engaging in cultural transformation globally through aspects of emotional and self-awareness.