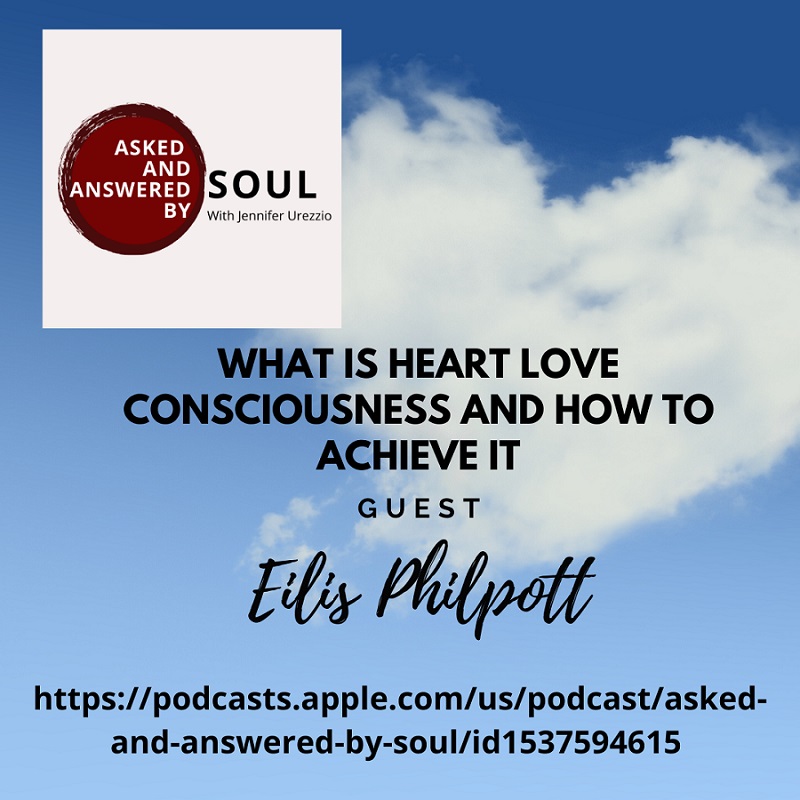 In this episode of Asked and Answered By Soul, Jennifer Urezzio and Eilis Philpott what is heart consciousness and how to achieve it. Listen now to Jennifer and Eilis explain why being in your heart and living from that place is so important.
Eilis is one of two teachers approved by Linda Dillon and the Council of Love to teach the 13th Octave LaHoChi.  She is a certified Soul Language Practitioner and Soul Language Practitioner Trainer, a certified Rebirther, having completed Rebirthing and Advanced Rebirthing training, and is a certified in Akashic Field Therapy practitioner and teacher.   She is a Reiki Master in Usui/Raku-kei Reiki and Angelic Reiki and has received extensive training in many other healing modalities. 
She helps people understand who they are at a soul level.  Using various modalities, she supports them in clearing those patterns that are preventing them from expressing themselves at that core level.  With this healing Eilis' clients can attain a level of deep peace that they have not experienced in this lifetime. ​
You can learn more about her at www.soulhealingjourney.com.