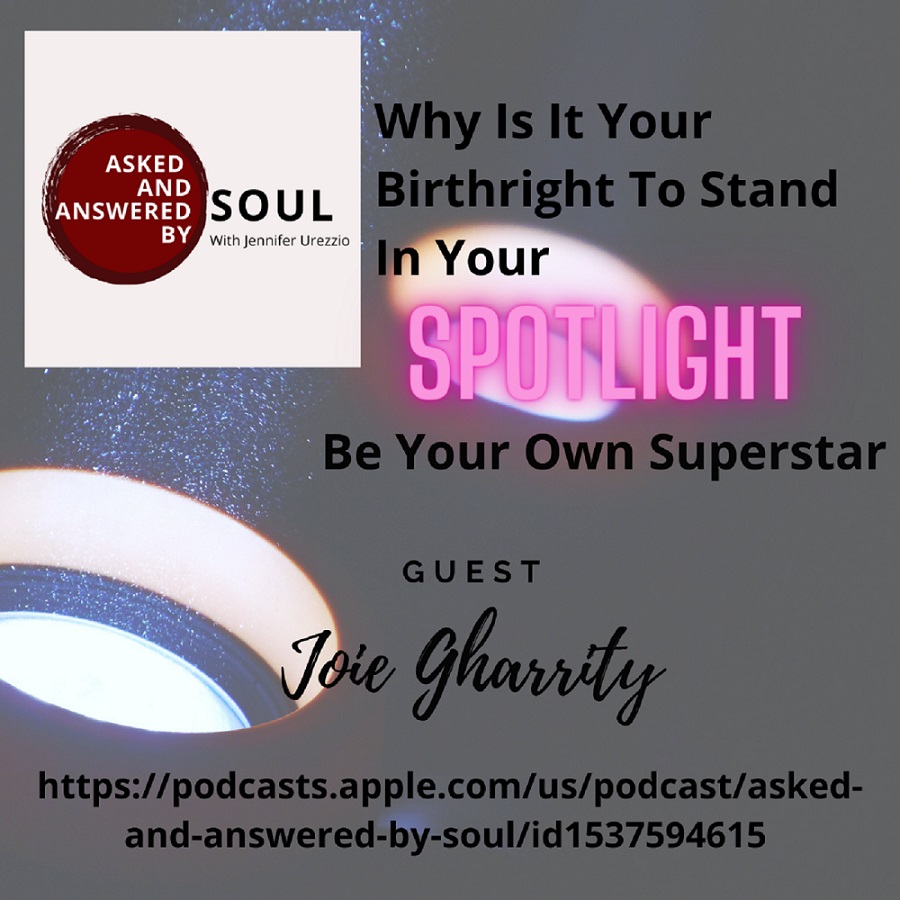 In this episode of Asked and Answered By Soul, Jennifer Urezzio and Joie Gharrity why is it your birthright to stand in your spotlight and be your own superstar. Joie explains how everyone has an IT factor and how to access that part of you. Listen now to Jennifer and Joie to understand that, according to Joie, there's enough spotlight for everyone.
Joie Gharrity Founder of 113 Branding Digital Media Studio is a Brand Director, Live Stream Host, Author, and International Speaker. She worked in the Hollywood entertainment industry for 15+ years at top companies, in film, television, original web content, and branded entertainment. She was hand-picked by the ABC Studio President to launch the first multi-media startup business for The Walt Disney Company.
She works with entrepreneurs and creative types to leverage their expertise, gifts and talents with a clear strategic roadmap to paying customers and attract lucrative opportunities and financial abundance. Joie does this through a unique, tested and proven framework of digital content that gains their brand Visibility and Influence that elevates her clients to superstar status in the marketplace
In her book The Red Carpet Guide to Visibility and Influence, Joie shares branding strategies, techniques, tools, and tips that can be implemented easily. She is passionate about being of service and working with entrepreneurs to help them gain Superstar Visibility and Influence in the marketplace.
You can learn more about her at 113 Branding.