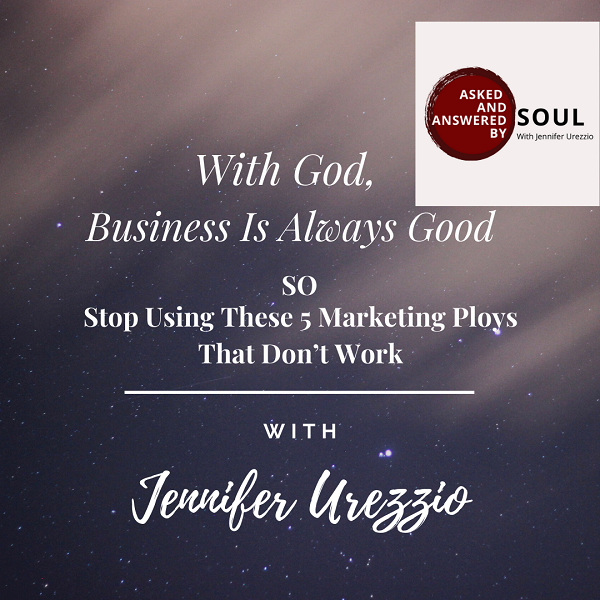 On this episode Jennifer Urezzio shares how with God business is always good, and why gimmick marketing won't work for the spiritual entrepreneur. 
Listen as Jennifer talks about how these five marketing ploys are actually hurting your business and how they prevent your community from truly getting to know you. Learn how some marketing techniques have an energetic signature of lack, and individuals who truly want to make a difference will "see" right through them and get turned off working with you.
Connect more with Jennifer at www.soullanguage.us
About Jennifer Urezzio
Jennifer Urezzio is the founder of Soul Language – a paradigm that puts tangibility to Soul so a conscious connection can be established to enable crystal clear decisions for success. Jennifer is also a master intuitive and the author of two best-selling books. Currently, she has trained over 30 practitioners worldwide in Soul Language. At this time there are over 5,000 individuals all over the world connecting to their Soul Languages.
If you are interested in having a new relationship with marketing, click here to find out how to learn how marketing is an internal, than an external one.
The Asked and Answered by Soul podcast is dedicated to helping you understand that your Soul is the answer. If you are interested in learning more about the answers of your Soul, you can secure your free sacred practice tool here: https://www.soullanguage.us/sacredpractice/.