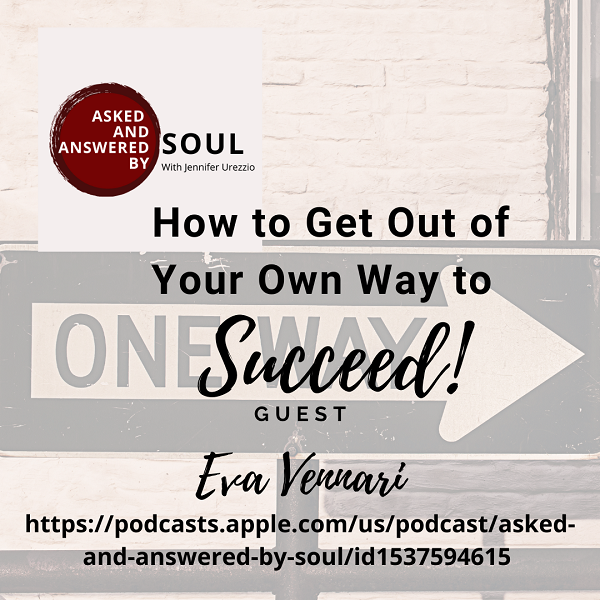 On this episode of Asked and Answered by Soul, Jennifer Urezzio and Eva Vennari have a lively and interesting conversation about how important it is to stop ignoring our Soul and denying our truth or purpose, and ask good questions to make room for possibilities in the thinking mind. When we take even small steps forward, we come to a new place of possibility.
Join us as Jennifer and Eva discuss how our body processes everything we take in and that our choices and decisions become actual manifestations in our body. Using our emotions, which are a built-in navigational guidance system, we can release stuck energies and find the perfect way forward. There are many ways we can easily reclaim our power and energies, and Eva offers a way to receive a free analysis of what may be going on in our body. Finally, Eva suggests that we not believe that anything we are physically experiencing in our life which is uncomfortable is normal for our age – there is a perfect solution for every individual.
About Eva Vennari
Eva Vennari is the founder and CEO of The Elevate Institute, a cutting-edge health coaching firm specializing in empowering driven professionals to take charge of their body and their health. She is the Creator of REVEAL Optimal Health Intensive that lets you understand exactly what your body needs to heal and rejuvenate so you can continue bringing your vision to the world. You can learn more about her at www.theelevateinstitute.com.