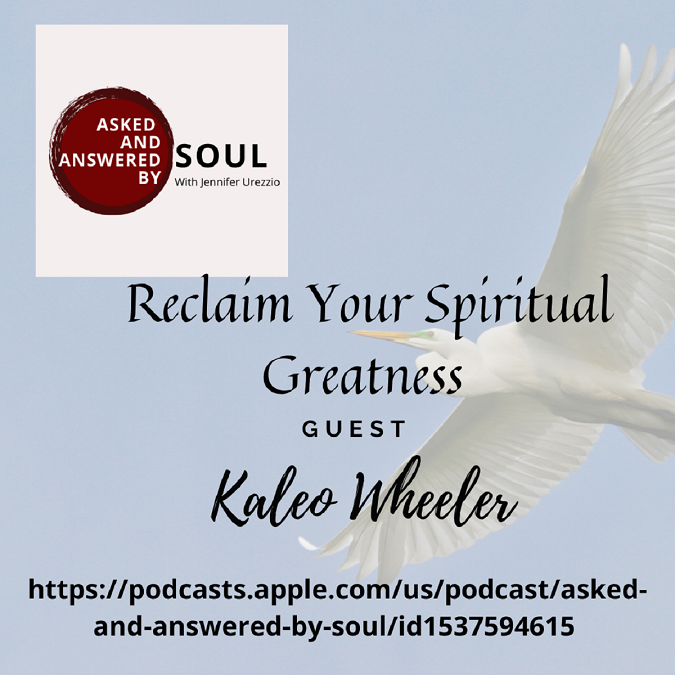 In this episode of Asked and Answered by Soul, Jennifer Urezzio and Kaleo Wheeler discuss reclaiming our spiritual greatness and embracing who we came into this world to be.
Listen now as Jennifer and Kaleo talk about learning to listen to our own inner voices to develop more compassion, self-love, and self-acceptance as we find our way back from limiting beliefs and conditioning to the innate goodness, wholeness, and spiritual greatness that is at the core of who we are.
Kaleo's passion and dedication is to help women in Reclaiming Their Greatness through opening their hearts to hear their inner wisdom and experience self-love and self-appreciation.
Her dedication to this comes from her own personal experience of trauma early in her life that started her on a journey to find answers and healing for herself.  This led her to study and explore several different indigenous cultures, as well as several modern body/mind integration techniques.  What she shares now is what helped her in her own life and healing in the last 30 + years and that she now uses in helping other women.
You can learn more about her at www.theheartofaloha.com.